The Green Thumb Collection has been designed for all our gardening friends & includes 2 gardening kits + FREE POSTAGE!
Magical Succulent Garden
Create a living sculpture to bring greenery and fun to your room. And treat the gnomes to a great little garden! The gorgeous colours and textures of these low maintenance succulents make them a delight for any table top.
Veggie Plant Pets
Plants make great and useful pets to have at home. Creatively decorate their pots and look after them well, and these plants will repay you with fresh lettuce and tomatoes for your salad. This is another part gardening and part craft kit that caters to varied interests.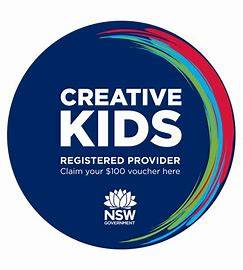 There's no place like home
Two times the fun in lockdown

"I ordered 2 creative kids packs and it arrived beautifully packed with everything inside. The children were able to complete them just looking at the instructions. They are proudly showing everyone who comes home their work. Well worth the amount spent."
"I used my creative kids voucher for Oz Funland's Wizard of Oz Calendar pack and my daughters enjoyed every bit of it. The step by step instructions and the materials used are of a high standard. I have highly recommended Oz Funland to a lot of my friends."
"My son Nate has always enjoyed every creative activity held at Oz Funland since he was 2yrs old and now he is 8yrs old. The ideas and activities are always inspiring & educational. He is always looking forward to the next one."
"My daughter has achieved alot since she has started participating in Oz Funland's creative kids activities of music, drama and craft. The teachers are highly qualified and hands. Customer service and products are exceptional."
Councillor Warren Morrison
"These Oz Funland Creative kits kept the grand kids asking for more. I had found that they are so popular and wanted to try them out and also support a local business that does so much for the community and for our 24 hour Fight Against Cancer Macarthur charity. I highly recommend Oz Funland and their services."
Follow us